Another (and better) way to do this is to record the output of MT-PowerDrumKit to IX Split!
Then you can edit the result in the pattern editor afterwards and synchronisation is better.
1) Add MT-PowerDrumKit and IX Split to a new Buzz File.
2) Double-Click on IX-Split machine opens the GUI. Right-Click on the GUI and create a new layer.
Make a long empty pattern for IX split in the pattern editor and add that to your sequence editor.
3) Open MT-PowerDrumKit, arrange your midi files on the composer line.
Turn on it's Midi-Out and set Split as target in Midi Send from polac adapter.
4) Now press the Buzz record button and immediately after that start to play the composition from
MT-PowerDrumKit GUI. Record until it's finished.
5) Finally fix the start in the recorded IX Split pattern and address the layer to MT-PowerDrumKit.
Attachment: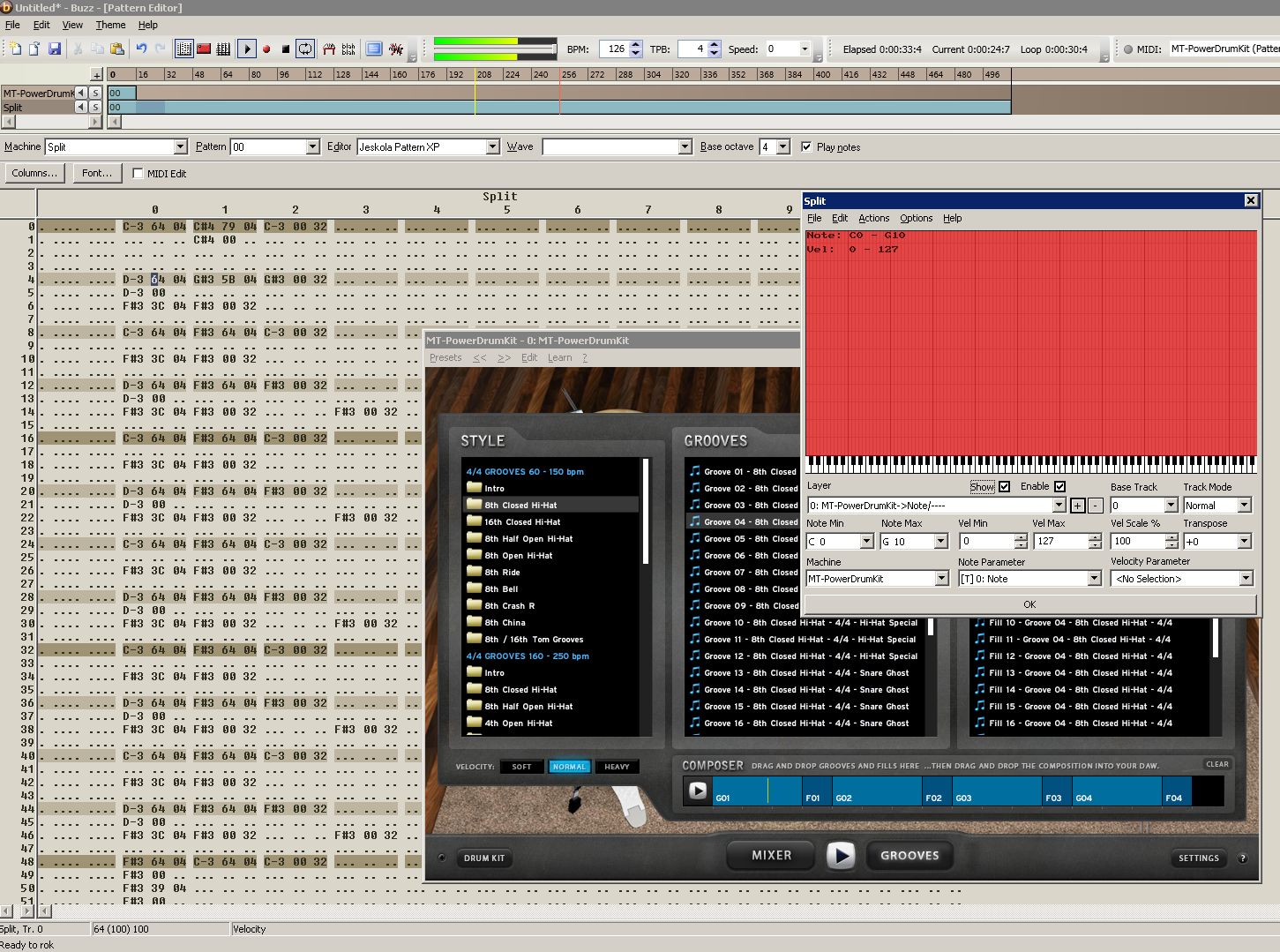 MTSplitRec.jpg [ 346.96 KiB | Viewed 5725 times ]
Sounds more complicated than it really is.
Example result attached:
Attachment:
MTSplitRec.zip [255.19 KiB]
Downloaded 128 times