So I am an idiot and only today learned how to properly embed pictures. I think it would be nice if we had a pics thread going all up in here. For those who don't know, like my nard-hole self, all you have to do is take a screenshot with print screen, or use snipping tool, then upload the image to a hosting site like
https://postimages.org/
which is very easy.
Then use the direct link which ends in the file extension .jpg or .png or .gif (pronounced jiff)
Put the link between the img tags *
*
But without the asteriskses. There's even a convenient button at the top of the text entry field to populate those tags for you so you can paste in a link. If you already know this it's probably because you are some kind of genius.
So today I am remastering my drums. I have been using a fair amount of live effects on my drums, but am running into my CPU ceiling, and so I realized I could make my drums sound WAY better AND save CPU by creating a mastering oriented BMX, and then putting my drums through as many effects as I want and re-recording my samples. It can be really cool to script a live drum synthesizer like ld snare or rout 808, but since I am using samples I can just do the buzz equivalent of a mix down.
Here's a pic of me running everything through about 10 paralell distortions. VST and Buzz machines. I do this a lot, since I can and why not. I run everything into mixio and then solo each track to get that particular plugin's sound dialed in, and then I use the mixer to emphasize whatever plugins sound the best.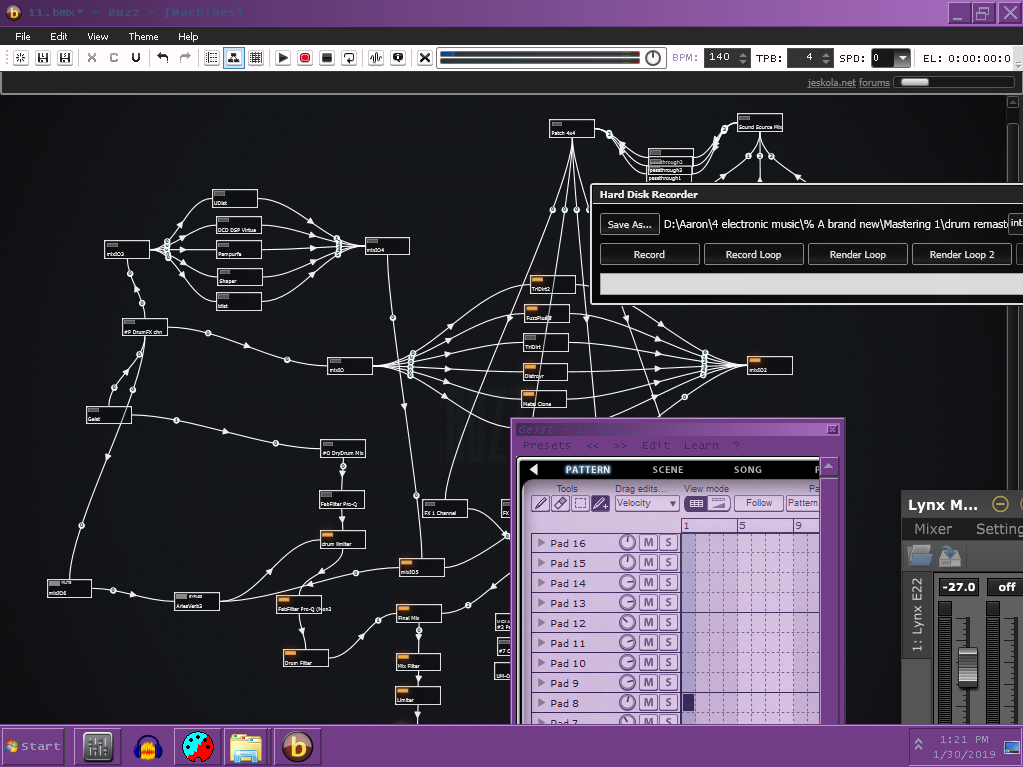 and here's a pic of my mastering BMX. It has my drum machine and 3 sound sources of polac mediavst. I split the drum signal into a dry signal for the kick, and an effected signal for everything else, and then I have another send for sound effects which goes and joins the other sound sources. I created a lot of space in the middle to put in whatever signal processing machines I want to mess with.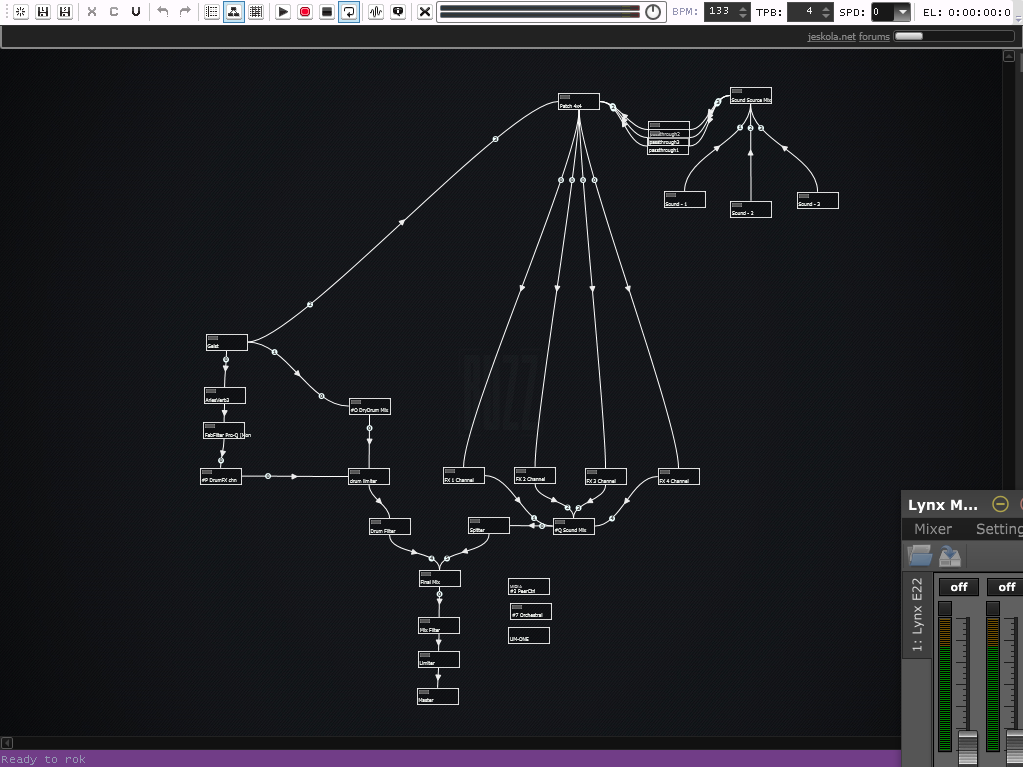 OK, now you!