What mixer do you use nowadays in Buzz, and do you use any additional audio analysis tools like spectrum analysers etc.
I used to have something called VUMeter which was a standalone Windows app, but that doesn't work anymore unfortunately as it doesn't seem to pick up the correct audio source.
For Buzz itself I'm still using mixIO as my mixer, cause it looks nice, has a lot of features and it's easy to use with keyboard shortcuts for some quick solo/mute mix tryouts.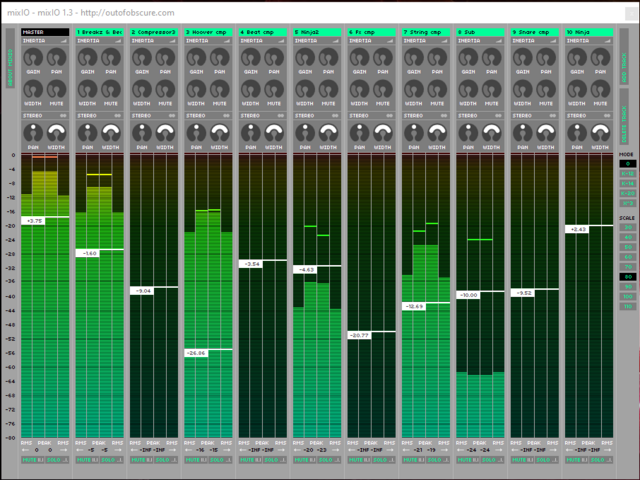 As a visualizer I found Geonik's Visualisation works, but I'm missing the stereo perspective. I wonder if there are other good tools to do this.