Ok, here's a random brainfart that would take me quite a while to figure out to do myself. But after having played around with MixIO and the new Polac ASIO, I got this idea on how to simplify using multi IO machines. Instead of the current approach: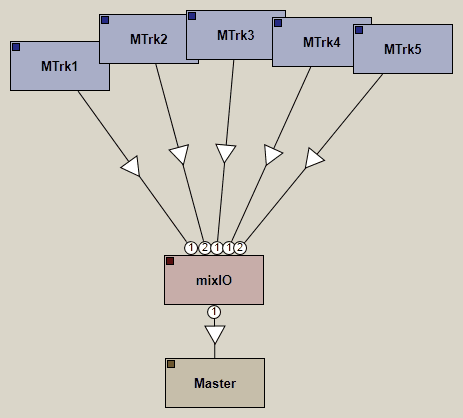 I want to make the shape of the machine change along with its number of inputs and outputs. This would have several advantages as far as I can see:
1)
You can directly see how many inputs and outputs a multi IO machine has.
2)
You can connect directly to the correct input without using the right-click menu at all.
3)
I just think it would be more intuitive to see the inputs lined up in a row. Also, if two machines are connected to the same input, this would be really easy to recognize.